You are hereNews / Namurashi's blog
Namurashi's blog
---
The Pokemon Company has just announced that the famed Pikachu 3DS-XL that got released not too long ago in Europe and Japan is going to have it's own debut in North America! The 3DS features a very adorable Pikachu facing the player at the top of the XL and Pikachu's backside and tail on the bottom side. The system is painted in a bright yellow with a white top border. Expect to see this on Store shelves in North America on March 24th of this year.
The Pikachu Nintendo 3DS XL will be available at Walmart, Target, Toys R Us, and GameStop stores at a suggested retail price of $199.99. They stated that stock will be low so run to your stores on March 24th to get one for yourself! I know I will.
Source: The Pokemon Official Website
To celebrate the Blue Bomber's 25th Anniversary Capcom is supplying their store with a whole mess of Mega Madness! They've stocked up their store with lots of goodies from shirts to soundtracks! Check out what they've got up for Pre-Order before it's too late!
Nightram has already filled you in on the
Mega Buster USB Drive
.
Check that out. Even comes in awesome packaging that looks great for display. But.. Now I'm tempted to buy 2..
They're also releasing 2 new shirts that you can preorder now in their online store that will be available in March. 'Cut Man's Robot Roundup' and 'Mega Men At Work' Too bad they don't have any with Guts Man's derriere as I'm sure that would have been a hot seller.
All of their shirts have a small print at the bottom that shows the 25th Anniversary Logo.

Awesome Monochrome Classic-esque art style with Cut Man from the original Mega Man in the center, Metal Man from Mega Man 2 on the left, and Airman from Mega Man 2 on the right.
Street Sign logo with 8-bit Mega Man shooting at a Met.
"Pew Pew Pew! You cannot withstand the power of my lemons!"
Other stock includes...
- Mega Man 8-bit lanyard
- Get Served T-Shirt (personal fave)
- We Are Rock Men Mega Man Soundtrack
There's lots of awesome stuff there, but will they update their store with more? Only time will tell! However, if they do you can bet we'll have the information posted here! If you'd like to take a look at what's for sale check out the Capcom Store!
Hello Pokemon Fans! Do I got a surprise for you? Coming very soon in March, releasing in Japan are some new figures to co-release with Nintendo's upcoming crossover game with Koei, Pokemon + Nobunaga's Ambition. The figures slated for release will be of two new characters from the new game and their Pokemon partner. The first figure is Oda Nobunaga and his Zekrom and the second figure is Akechi Mitsuhide and his Articuno. Both characters are originally from Nobunaga's Ambition, a turn-based strategy RPG originally released in Japan on the Famicom in 1987.
Nobunaga stands on a black base with his Zekrom behind arms and wings open in a pose in which he's ready to attack. Mitsuhide stands on an ice base with his Articuno behind him wings ready to soar. These figures look incredible! Each character is beautifully and meticulously sculpted have been made with great detail.
Any Pokemon fan would absolutely LOVE these two in their collection, heck, I know I do! So hurry and get your Pre-Orders in before time runs out! These figures will release in the middle of March 2012 along with the DS game which is slated for March 17, 2012.
AmiAmi - Zekrom and Nobunaga Articuno and Mitsuhide
Official Shop - KoeiTecmo
Images of Asura Bobble Bud

Say hello to the newest addition to the Bobble Bud family! After the success of the Servbot, Dead Rising, and Street Fighter bobble buds Capcom has decided to create a new bobble for their upcoming game Asura's Wrath. Capcom has recently announced that they are giving away a free 'Asura' character Bobble Bud with the Pre-Order and purchase of Asura's Wrath at Capcom's online store!
Instead of the regular 2 hands on the bobble bud, Asura sports 6 hands, buffed up Goro anybody? Personally, I love the bobble bud line and hope they continue their production. They are incredibly detailed and make for great display pieces in your collection especially when they're all lined up together.
Screenshot of Asura's Wrath
Asura's Wrath is an action beat 'em up that plays similar to the God of War, Infamous, and Star Wars: The Force Unleashed games and is developed by CyberConnect2 for the Xbox 360 and PS3. Not sure if you're interested in the game yet? You can download a playable demo and watch videos of the game on Xbox Live Arcade and in the PSN Store. Asura's Wrath is set to release February 21, 2012 so get your Pre-Orders in while you can!
Cover art for Asura's Wrath
Links to the Pre-Order for the system of your choice
Pre-Order the game on PlayStation 3
Pre-Order the game on Xbox 360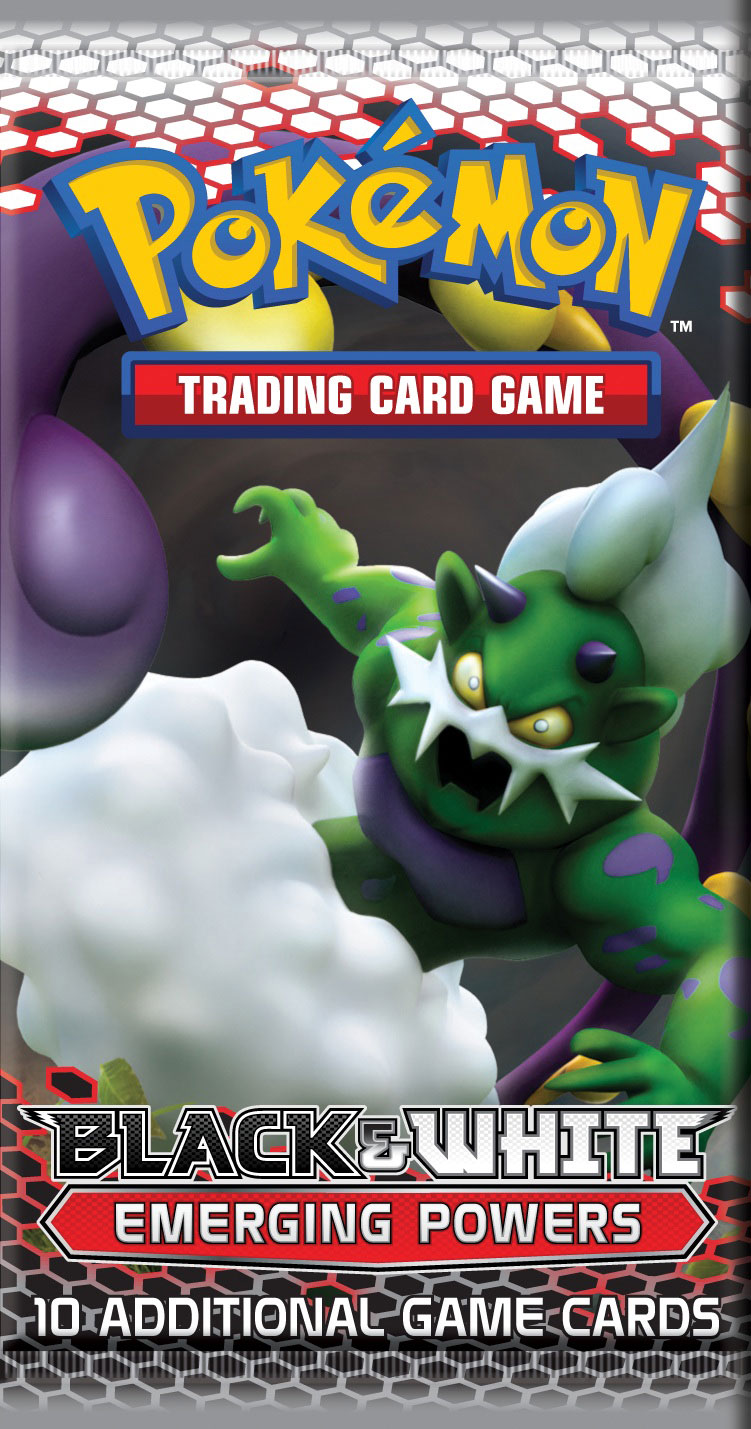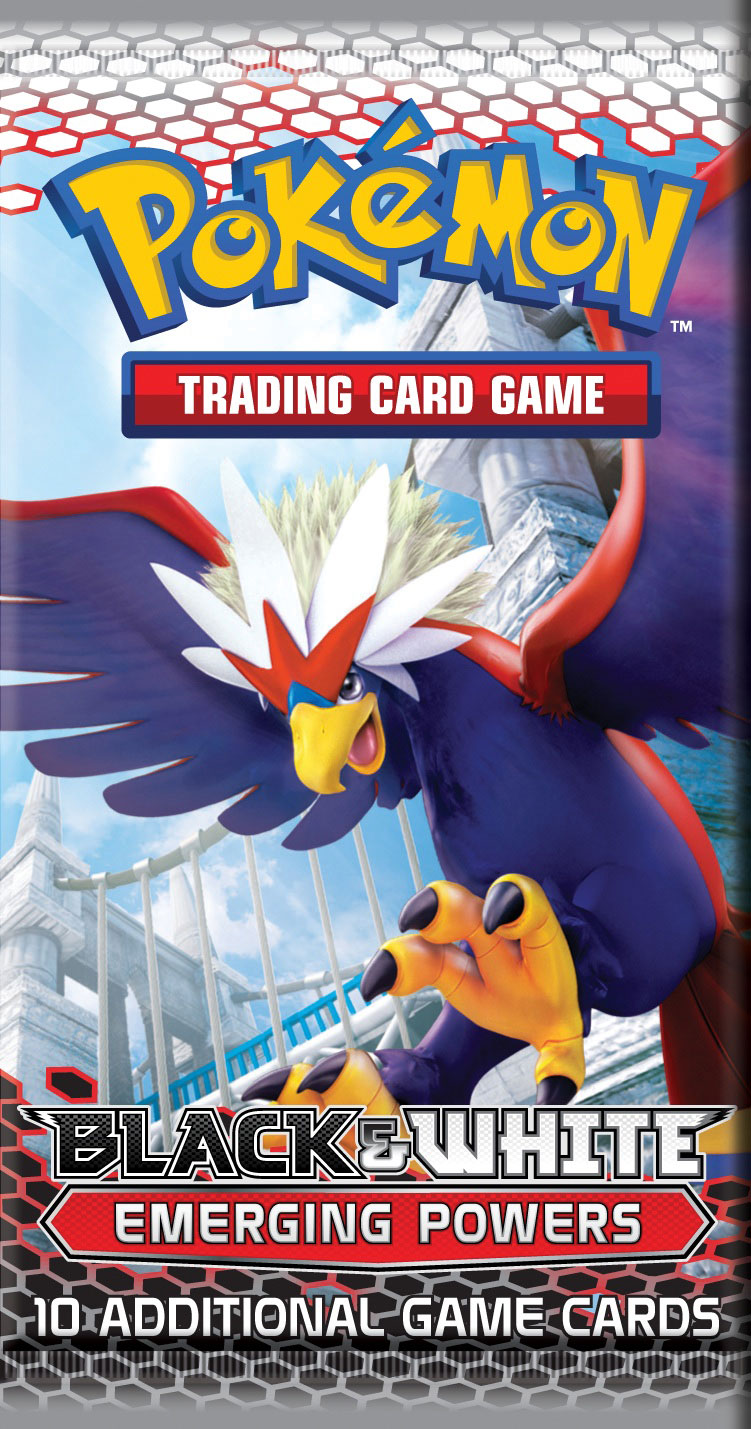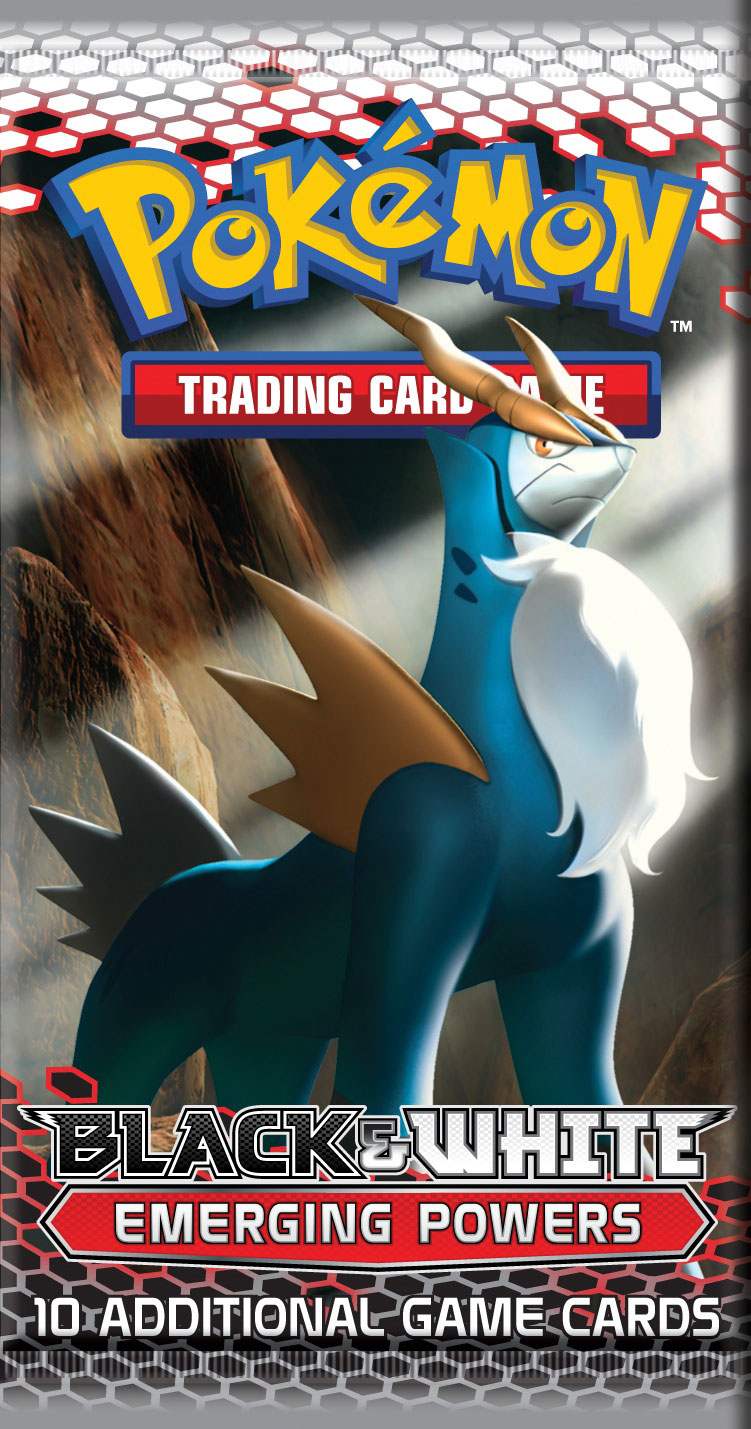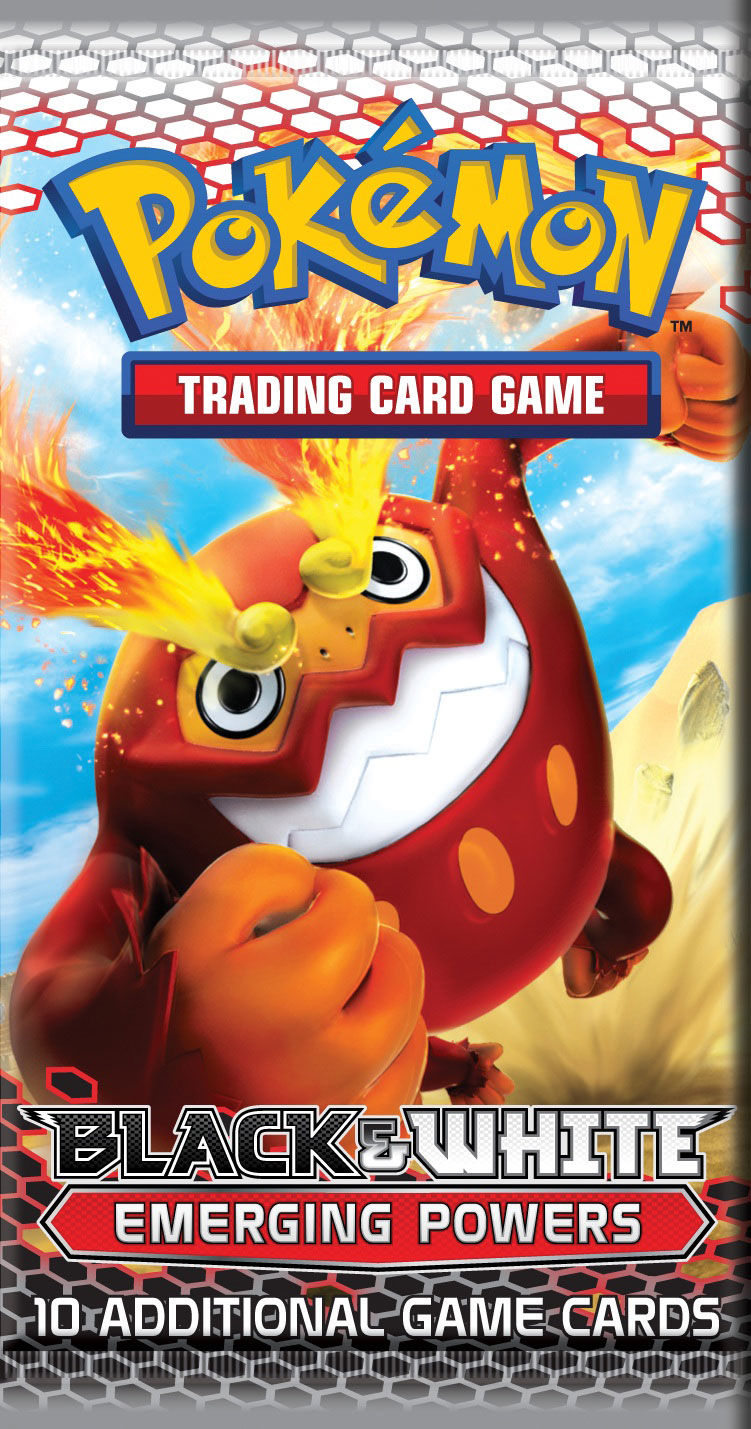 [EP1 - Booster Pack Art for the Emerging Powers expansion]
The Emerging Powers set has been revealed along with 2 new theme decks and a brand new 'Trainer Kit' set for release in August! The theme decks will release August 15th and the set itself will be out Aug. 31st.
[EP2 - Emerging Powers Trainer Kit Info]
The trainer kits will feature Excadrill and Zoroark! Hopefully it'll have x2 catchers and x2 Eviolites (If we even get them with this set) or something worth getting like the HGSS ones with the collectors and copycats. The Zoroark featured here won't be the same as the Zoroark from the Black and White set and Promo Blister pack released last April. Check here for an overview of the kit and the Excadrill and Zoroark cards featured in the Trainer Kit set for August.
[EP3 - Emerging Powers Theme Decks featuring Krookodile & Scolipede]
The two new decks emerging from this new expansion feature Ground/Dark Type Pokemon Krookodile and Poison/Bug type Scolipede. Each deck contains a code for you to enable the deck for use on the Pokemon TCG Online Game. The theme decks will be released before the actual set hits the store shelves! So look out for these two August 17th 2011.
After the announcements of the Pre-Order bonuses and Special Editions in other countries like Greece and Australia many fans in Canada and the USA were both excited and anxious to see what would be in store for them. Days turned to weeks with no word of a Pre-order bonus or a special edition and the fans lit up with a rage akin to that of the Happy Mask Salesman when Link didn't bring Majora's Mask back to him.

Tell me that didn't freak you out when you first played.
Well douse your torches and put away your pitchforks because Gamestop and EBGames have announced through Zelda Dungeon that Canada and the USA would be getting a poster (pictured above) for preordering the game at their store! The only thing is.. it's the exact same poster that was in the Prima's Official Guide for Ocarina of Time in it's original release, only without the Logos on the bottom. Well, at least they gave us something at all. They could have just given us the game and said they were done with it. But, with the other bonuses and editions that were announced you can't help but think we got the short end of the stick. Maybe we should grab our torches and pitchforks after all? Or maybe they have something else in store for us late in the year? We'll just have to wait and see.
Tired of boring Resident Evil merchandise like T-shirts and wallets? Want something interesting and pretty darned AWESOME to show off in your Resident Evil collection? Well then look no further than the T-Virus and Anti-virus Display officially licensed and up for pre-order on the Capcom Store.
Each vial measures just over 5 inches long and is an authentic replica of the prop from the movies. It comes with a base to seat the vials customized with the Umbrella Corporation logo. Trying to get some sleep but you're too afraid of zombies to come out from under your bed or from your closet? Well don't fret, each vial has internal LED's so they can be lit up. Just stick the four CR 2032 batteries that come with the package into the vials and have yourself a merry little night light so you can sleep safely in your bed. You can also pull the vials from the base and scare your friends or enemies with it. I know I will! The price might be a bit steep at $199.95 but with something this detailed and accurate with a very limited quantity being made where can you go wrong?
So, what are you waiting for?! Hurry up and pre-order yours soon because it's limited to 750 pieces worldwide!
Pre-order your very own today at the Capcom Store for $199.95 before they run out!
Disclaimer: Does not come with actual vials of the T-virus or Anti-virus. This item is only a replica of the prop from the series as spreading of the actual T-virus would be both dangerous and irresponsible.